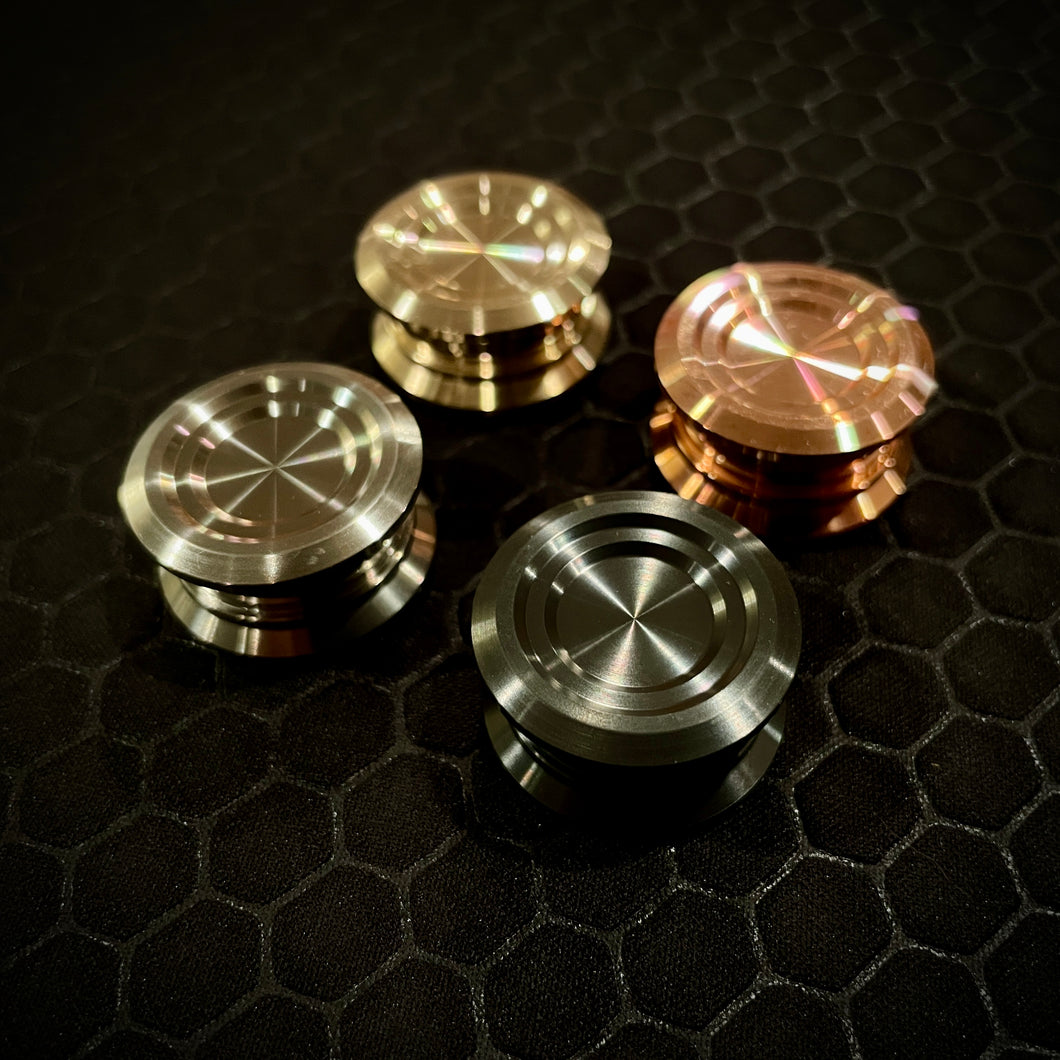 Apache RS Button Set
Regular price $25.00 $25.00 Sale
Change your Apache RS up with a different set of buttons or use it as a stand along haptic fidget! This button set is held together with powerful neodymium magnets that allow for an easy installation. The magnets also allow add a haptic fidget function allowing you to slide the buttons apart and have them snap back into place. 
SPECIFICATIONSDimensions:
Button Diameter: 1.0" (52mm)
Assembled Button Height: 0.6" (15mm)
Material:
Stainless Steel
Titanium
Brass
Copper
Zirconium

Notes:
1. This listing is for a button set only, it does not include a spinner.