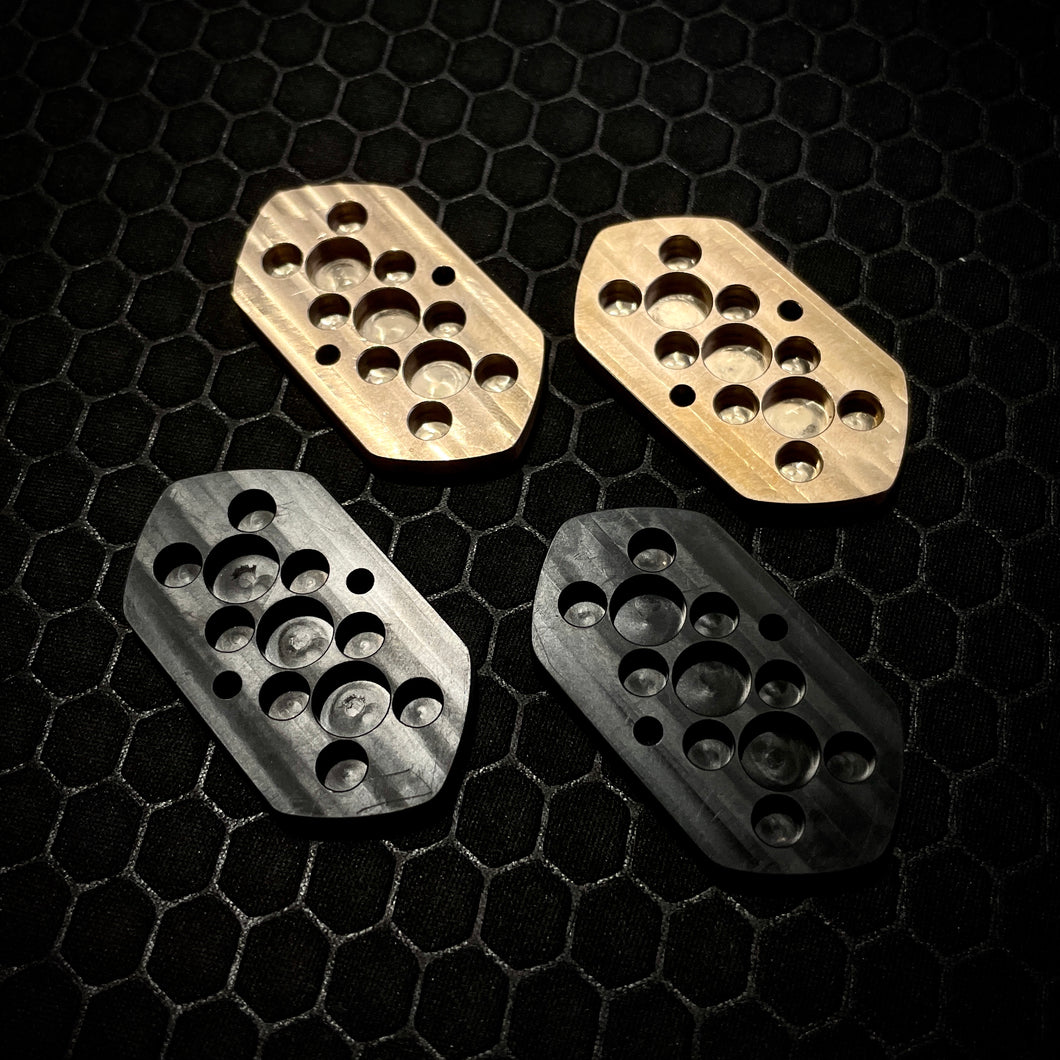 Slider Plate Set - Apache Shift
Regular price $30.00 $20.00 Sale
Slider plate set for Apache Shift, get a spare set of plates or pick up an alternate material to get a different feel for you Apache Shift.

Slider Plates offered in two Materials
Black Delrin - Lightweight, Low Friction, and high wear resistance.
Bronze - Low Friction, hefty weight that will develop patina over time.
Spare magnet and screws also available here!
Notes:
1. This listing is for a slider plate set only, it does not include magnets or screws, those can be ordered in their own listing.