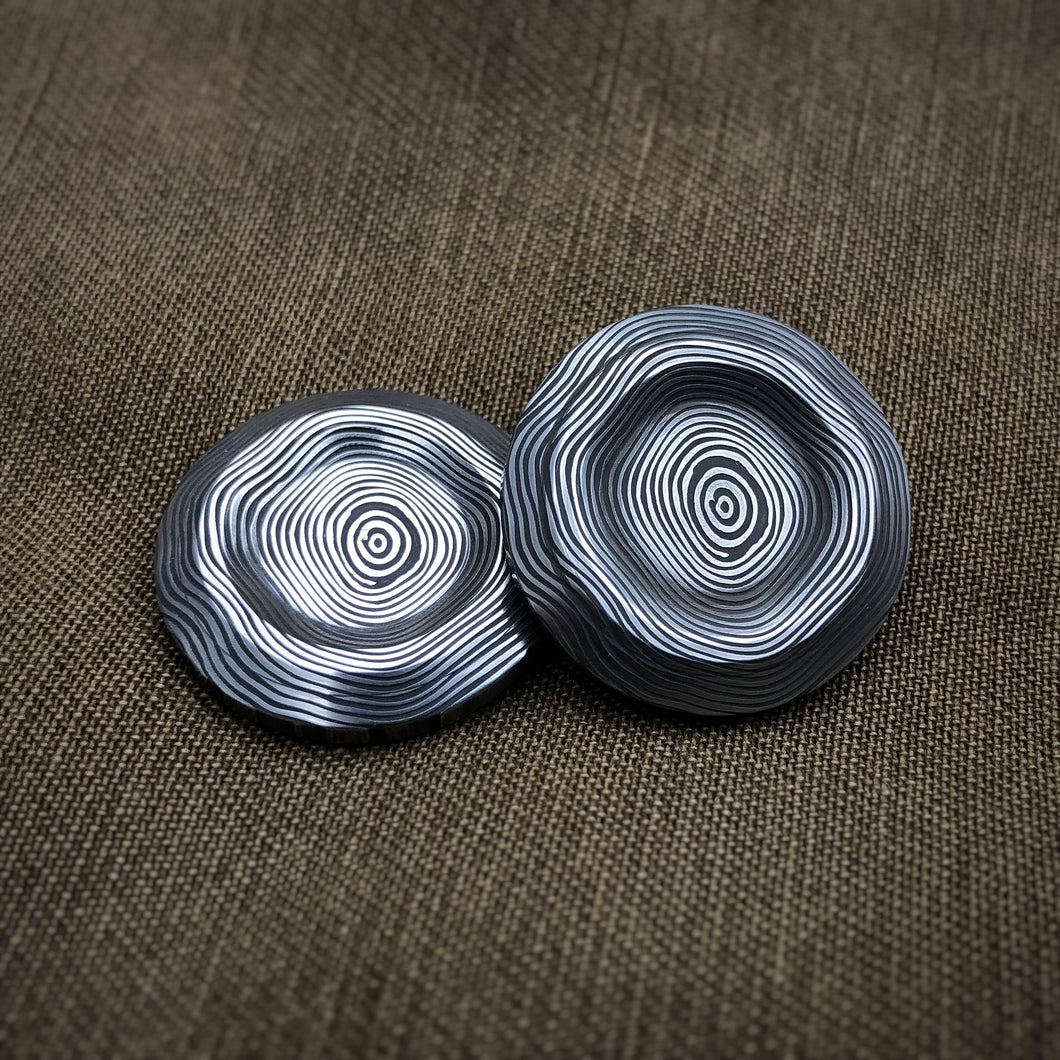 Axiom Button Set - B Stock Tree Stump Dama
Regular price $49.00 Sale
This Listing is for B Stock buttons meaning they have a cosmetic machining error. All sales final.
The Axiom Button is Designed to Fit Spinners with R188 Bearings with a glue or press fit bearing. Please use the specifications below to confirm they will fit your Spinner. 
SPECIFICATIONS

Dimensions:
Diameter: 23mm (.900")
Assembled Button Height: 12.7mm (.50")

Button Material: Authentic Concentric Ring Damasteel DS93X

Finish: Two Step Etch and Hand Polished
Please note that the damasteel pattern may vary from the image shown. The pattern in the damasteel is created through a forging process consisting of pattern welding and drawing out the billet to desired diameter. Variations in the steel pattern including inclusions are common due to the nature of the forging process. This listing is for the button set only, spinners shown are for reference only.